30th Anniversary
Thank you for placing your trust and confidence in us
we could not have reached this major milestone without you, and we would like to THANK YOU for the amazing support you have given us down the years.
To reward your loyalty, we decided to offer you 30% off the catalogue price, with the promo code HAPPYBDAY30.
Hurry up! The offer is only valid on our website until December 3rd.
To take advantage of the offer or to know which product can benefit, It is very simple. Before validation of your basket add code HAPPYBDAY30 in the field "promo code" provided when ordering. The products benefiting from the promotion and the new price will be displayed. For more information, please contact us.
* This offer is valid for European customers only and may not be combined with any other offers or discounts. This offer is not valid on the following products: NMR tubes, solvents, metals, gas & packaging, glycans, Peptiquant kits and Media for cell culture.
Employee Spotlight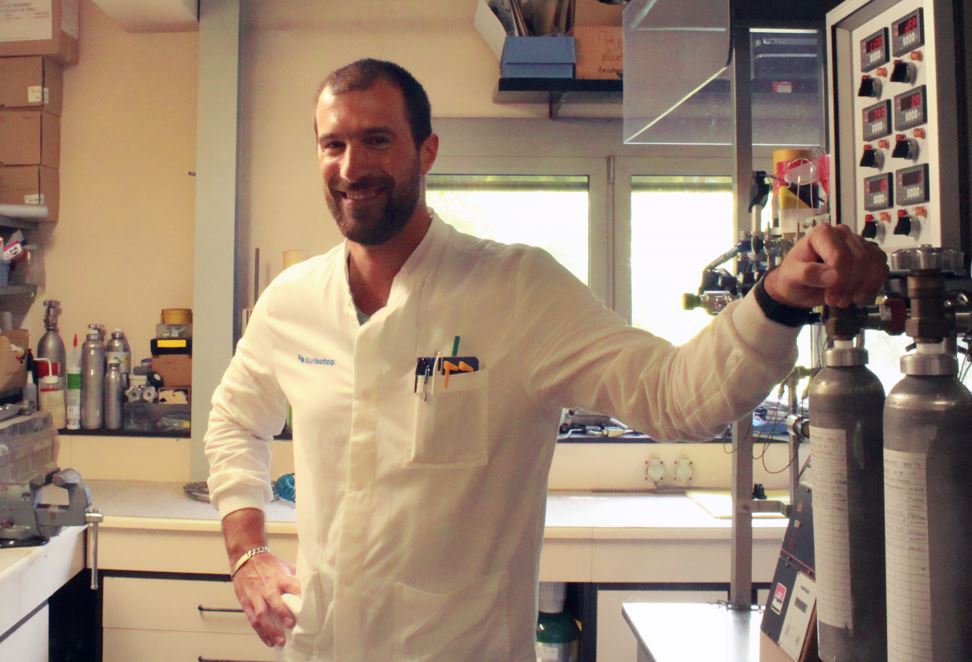 Grégory Grimoin joined Eurisotop 10 years ago, after working as a laboratory technician at Novasep in the synthesis of APIs (active pharmaceutical ingredients). Following his experience there, he decided to join Eurisotop and more precisely the "labelled compounds" team.
Grégory has collaborated on the synthesis of hundreds of products marketed by Eurisotop or our parent-company CIL, but the ones he is most proud of are dodecane and octane. It took real teamwork to improve the procedures, decrease the synthesis time by 3, and increase the yields by 25%.
Since 2018, Grégory has also taken on the role of technician on the isotope gas team, a very versatile role as it ranges from raw material analysis to certification, including calculation, inventory management, and packaging file completion.
What does he like most about Eurisotop? The trust granted to him by his group and his manager, which allows him great autonomy. Grégory is a perfectionist and this gives him the means to improve and optimize his work.
Moreover, the sort of family atmosphere that reigns within Eurisotop allows for forging team spirit and camaraderie. Turned toward his colleagues and concerned about their general interest, Grégory was elected two years ago as a personnel representative.
Finally, outside of work, this lover of the "seventh art" and travel has just taken on the biggest role of his life, that of dad. We wish him and his family the best.
Our History
Over the past three decades, Eurisotop has emerged from a part of the French National Atomic Energy Commission (CEA) in Saclay, France to become one of the world leaders in labeled compounds.
Now our catalog includes over 8,000 products and we have woven a network of distributors on all continents allowing us to ship our products over 60 different countries.
Now is the time to come back to this wonderful story.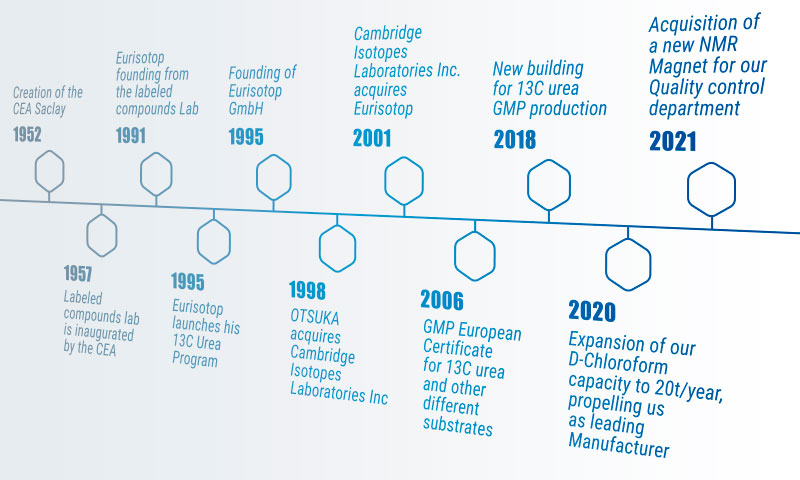 This success is due to our internal resources, our chemists and our scientific team, but clearly, we could not have reached this major milestone without you, and we would like to THANK YOU for the amazing support you have given us down the years.
Your Isotopic Partner,