30th Anniversary
Thank you for placing your trust and confidence in us
Over the past three decades, Eurisotop has emerged from a part of the French National Atomic Energy Commission (CEA) in Saclay, France to become one of the world leaders in labeled compounds.
Now our catalog includes over 8,000 products and we have woven a network of distributors on all continents allowing us to ship our products over 60 different countries.
Now is the time to come back to this wonderful story.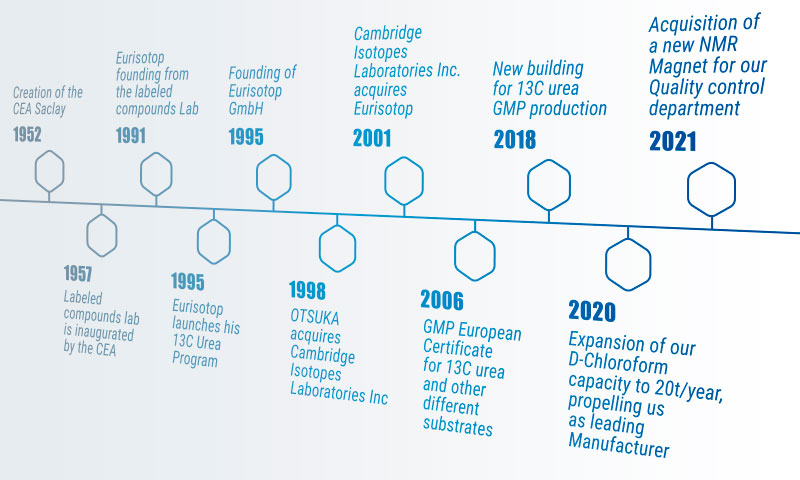 This success is due to our internal resources, our chemists and our scientific team, but clearly, we could not have reached this major milestone without you, and we would like to THANK YOU for the amazing support you have given us down the years.
To reward your loyalty, many gifts and surprises will be offered to you throughout the year, so stay tuned!
Your Isotopic Partner,